ARCHIVE
All shares from our archives


On the following pages you can browse through our archives sorted by collecting areas, countries and regions (Germany). Enjoy!


> AREAS
All shares sorted by topic of collection

> COUNTRIES
All shares sorted by country of origin

> REGIONS (GERMANY)
All shares sorted by German regions


If you're looking for a share, that is not listed, don't hesitate to contact us:

> CONTACT PAGE



Cie. Parisienne d'Éclairage et de Chauffage par le Gaz S.A.


Kreditanstalt für Verkehrsmittel AG


New Cornelia Copper Co.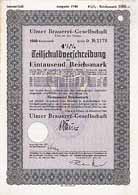 Ulmer Brauerei-Gesellschaft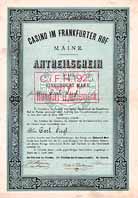 Casino im Frankfurter Hof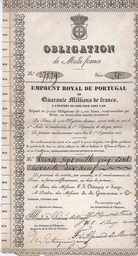 Emprunt Royal de Portugal